Post by



/

Comments Off

on The Secrets to Ruling School (Without Even Trying)



/

Saved in



News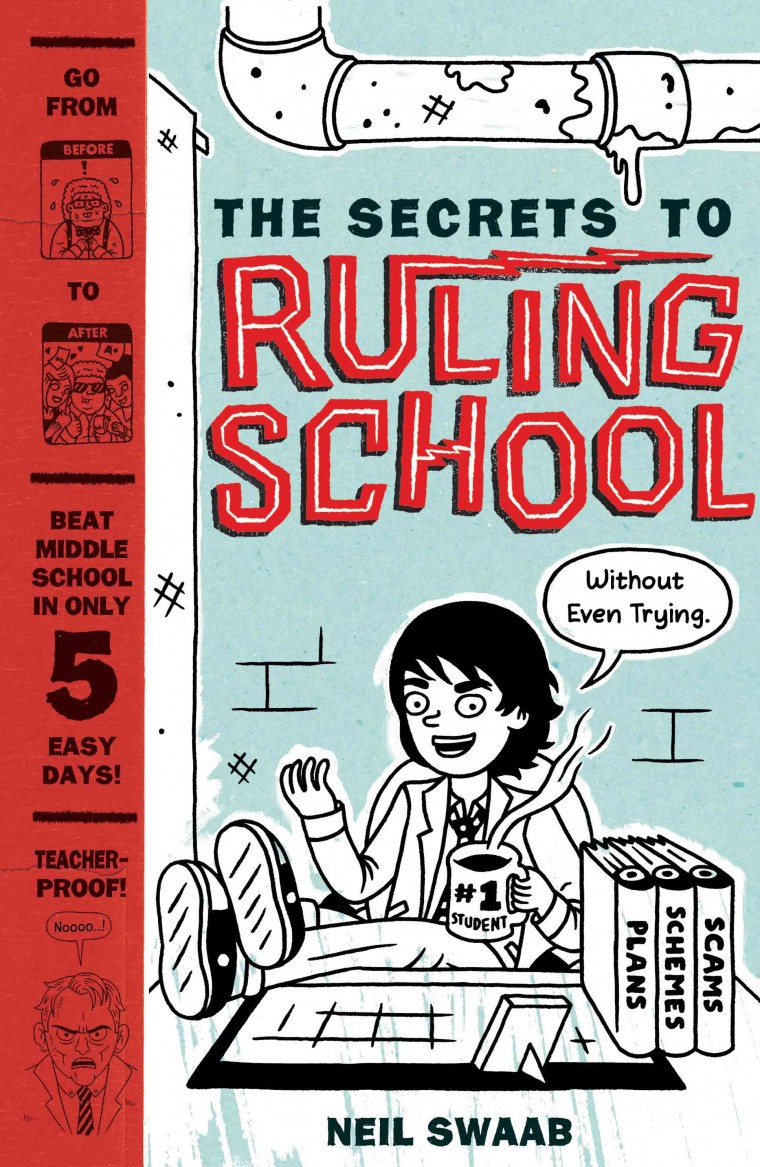 Hey there! I'm working on some new posts and starting next week, the blog will come back into action! In the meantime, I wanted to hop on here and do a little shameless self-promotion because I have something I'm really excited about.
My first authored and illustrated novel, The Secrets to Ruling School (Without Even Trying) is coming out September 1st from Amulet Books! It's a hybrid book that combines a fictional story, guidebook, and tons of illustrations and comics that teach middle schoolers how to beat the system using a host of, let's just say, alternative methods. If you have kids or family members in middle school or who are about to enter it—particularly those who might be reluctant readers—this book will be perfect for them.
For those New Yorkers out there, I'm having a release party on September 1st at WORD Brooklyn to celebrate the book's launch and I'd love for you to come celebrate with me. There will be food and refreshments and I'll be doing a reading and Q&A. If you have kids, bring 'em too. The more the merrier!
When: September 1st, 7:00pm–8:30pm
Where: WORD Brooklyn, 126 Franklin St., Brooklyn, NY 11222
More info: http://www.wordbookstores.com/event/bk-neil-swaab-presents-secrets-ruling-school-without-even-trying
Hope to see you there and also that you check out the book!
I'll see you back here next week to kick off a series of all-new posts on the business of illustration. I've got some great stuff planned!